So as I'm sure you can tell, I haven't been posting here a lot lately. I've been busy at work, and haven't really come across many new tattoos that are worth mentioning. However, I got an email a few days ago that seriously shook me up. Check out these terrible tattoos, all by the same artist working out of a "pro" shop.
Was the kanji there already, and the rest of the tattoo worked around it? Or was it all designed in one piece? Why is the kanji overlapping with the star? What is that weird black V at the top? It's all a total mystery, and it's all TERRIBLE.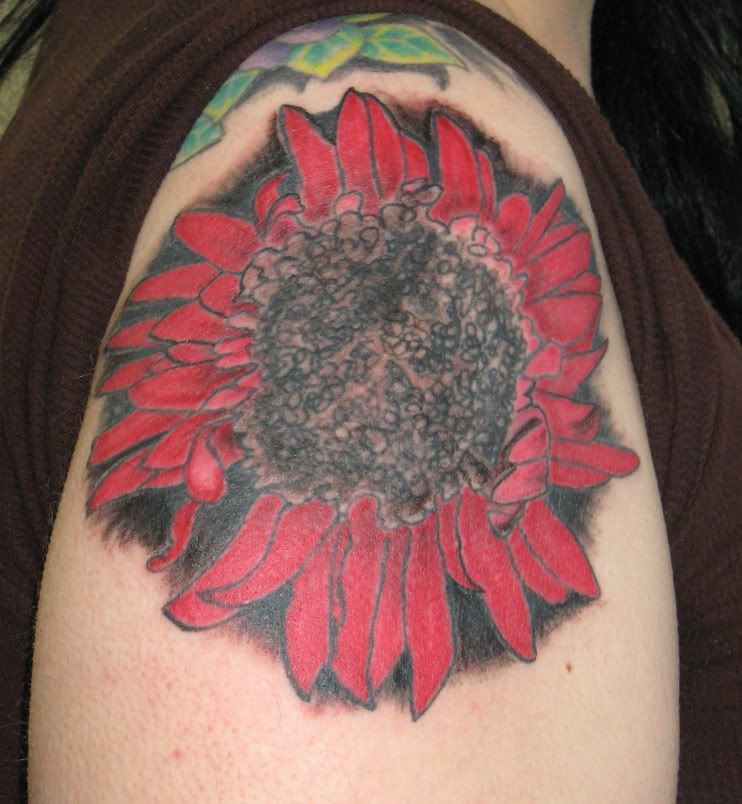 This just makes me think of a pile of pubes, I'm sorry.
...... I don't even know what to say about this. It's not as terrible as the others but it just seems so... sad.