The following tattoos are in a new category of bad tattoos: Good Execution, Bad Idea. These tattoos are all done well (some of them amazingly well), and they are such terrible, horrible, awful ideas that they come around full-circle and are possibly the coolest tattoos ever. Only the truly brave and awesome can pull off having a greasy junk food item tattooed on their body for the rest of their life.
This entry is dedicated to BCO. Pizza Forever!
Pizza! (sorry for the bad quality photo):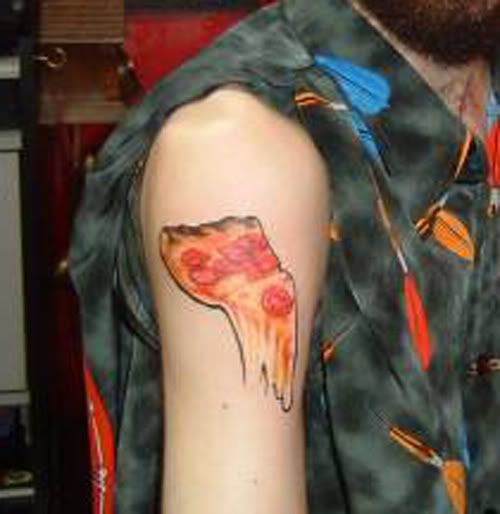 Pizza and Monkeys and Pot Bellies, oh my!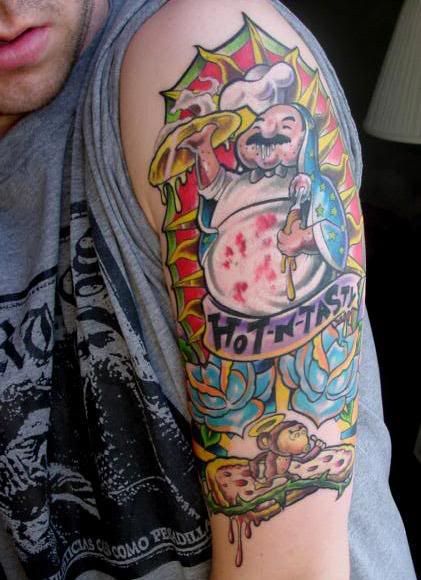 Flaming Burger:
Summer Vacation Burger: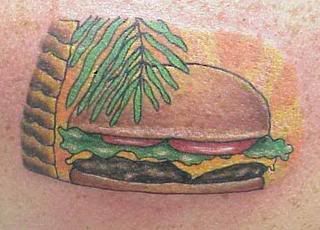 Monster Burger (done by my favorite tattoo artist, Myles Karr):
And finally, related but not as awesome- McDonald's Boy: