The ever increasing trend now, seems to be catching on. Without a doubt, limits are pushed to move this "styled" tattoo in bigger scales than what it was, originally.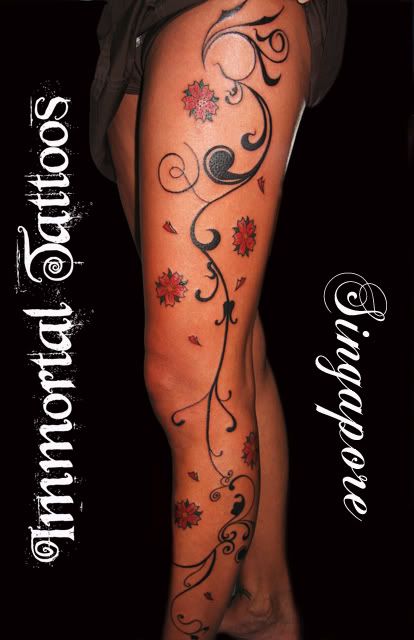 Due to the increasing popularity of this tattoo, I will control the number of people getting it done, so as to, it will not become too common in time to come
.
Therefore, I will push the limits even further by doing various variations in accordance to this style
!!
I guess I owe the "Lovely Ms.Kim" a kiss, for the inspiration tothe many out there!! Woo hoo !!